When it comes to defining her style, pop sensation Taylor Swift has never been one to shy away from the spotlight. Right from her nascent days as a country music songbird during the Self-Titled 2006 and Fearless 2008 eras, through her metamorphosis into a soaring pop siren during the 1989 and Reputation periods, and to her recent reinvention grounded in a more intimate and mature aesthetic with the Lover, Folklore, and Evermore eras – Swift's fashion trajectory provides a fascinating mirror of her artistic evolution. Fashion, for Taylor, is not just about looking good, but an intrinsic part of her narrative. This transformation over a decade is what we will explore today.
Taylor Swift's Early Country Girl Style
Self-Titled 2006 Era: The Country Dress Stage
Taylor Swift started out as a fresh new face in the country music scene, and her fashion during her self-titled 2006 era clearly reflected this aesthetic. Throughout this period, Swift favored feminine sundresses in soft, pastel hues, often adorning herself with cowboy boots, belts, and wide-brimmed hats. The aim was to pronounce her country roots and identity. Modest hemlines, bright colors, and floral prints were her preferred choices. To take her showmanship up a notch, she also frequently incorporated sparkly, glittery gowns for stage performances, which quickly turned into her signature style, setting her apart as a rising star in the country music world.
Fearless 2008 Era: The Transitioning Phase
The Fearless era in 2008 marked the beginning for Swift, where her country charm started to take a slight turn towards glamour. She stuck to her beloved sundresses and cowboy boots for casual appearances, but her stage style underwent a drastic change. While the previous era was characterized by an abundance of glitter, this time Swift opted for elegant sequin dresses with more sophisticated cuts, marking her first steps into a more mature, glamorous fashion realm. However, she continued to embody her country girl roots, often integrating elements like cowboy boots, country belts, and flared skirts into her looks.
Speak Now Era 2010: The Fairy-Tale Era
Swift's fashion took a fairy-tale turn in her Speak Now era in 2010. She predominantly wore flowy gowns draped in lace or doused in sequins, reminiscent of princess gowns. Her classic sundresses evolved into vintage-inspired dresses with fitted waists and fuller skirts, paired with dainty sandals or kitten heels. Taylor also embraced an Old Hollywood aesthetic, characterized by red lipstick, soft curls, and classic silhouettes. The era marked a significant transition from her country girl image to a more sophisticated, feminine style.
Red Era 2012: The Vintage Maven
Swift leapt into vintage-inspired styles during her Red Era in 2012. She began to incorporate high-waisted shorts, retro swimsuits, and polka dots into her wardrobe, with a significant shift towards stylish, figure-enhancing designs. Crop tops and coordinated sets also made their debut in her style repertoire. Her footwear varied from oxford shoes to kitten heels, and her iconic red lipstick complemented the entire look.
1989 Era 2014: The Pop Star Emergence
The 1989 era marked a full transition into pop music for Swift, and her fashion choices reflected this shift. Gone were the sundresses and cowboy boots, replaced by crop tops, coordinated sets, and high-waisted shorts. She favored minimalistic pieces in bold colors, and monochrome looks. The overall aesthetic was more daring, sleek and tailored to perfection as Swift confidently embodied the pop-star vibe.
Reputation Era 2017: The Edgy Transformation
The era was defined by a drastic style transformation. Swift's Reputation-era wardrobe featured darker color palettes, metallics, leather, and edgier designs. She donned oversized sweatshirts, thigh-high boots, and chokers, signaling a more rebellious phase in her style evolution.
Lover Era 2019: The Pastel Dream
The Lover era in 2019 redesigned Swift's fashion to reflect a softer, dreamier aesthetic. She revived elements of her older style, reimagined in a pastel palette and romantic silhouettes, characterized by ruffles, sequins, and lots of tulle.
Folklore & Evermore Era 2020, Red (Taylor's Version) 2021: The Cozy Retreat
The Folklore and Evermore releases in 2020 initiated cozy, relaxed fashion, aligning with the introspective, indie vibe of the albums. Comfort was key, with chunky cardigans and oversized coats. The Red (Taylor's Version) era, manifested sweater vests, oversized blazers, and loafers, presenting a chic academia aesthetic.
Fearless (Taylor's Version) 2022: The Nostalgic Resurgence
Swift's Fearless (Taylor's Version) reintroduced her 2008 aesthetic with a contemporary twist. High-waisted shorts, vests, sequin dresses re-emerged, weaving nostalgia into a modern setting. The style was a nod to her Fearless era, but a mature take on her classic country charm.
Swift's Fashionable Transformation
As Taylor Swift steadily rose to global stardom, her formidable talent wasn't the only thing that evolved. Her avant-garde fashion also underwent a remarkable transformation, shifting from a country-style sweetheart to an eclectic and sophisticated fashionista. Swift's fearless engagements with new styles have proven her ability to reinvent herself consistently, not just in her music but also in her extensive fashion palette. Still, she maintains an originality and authenticity imbued in her roots.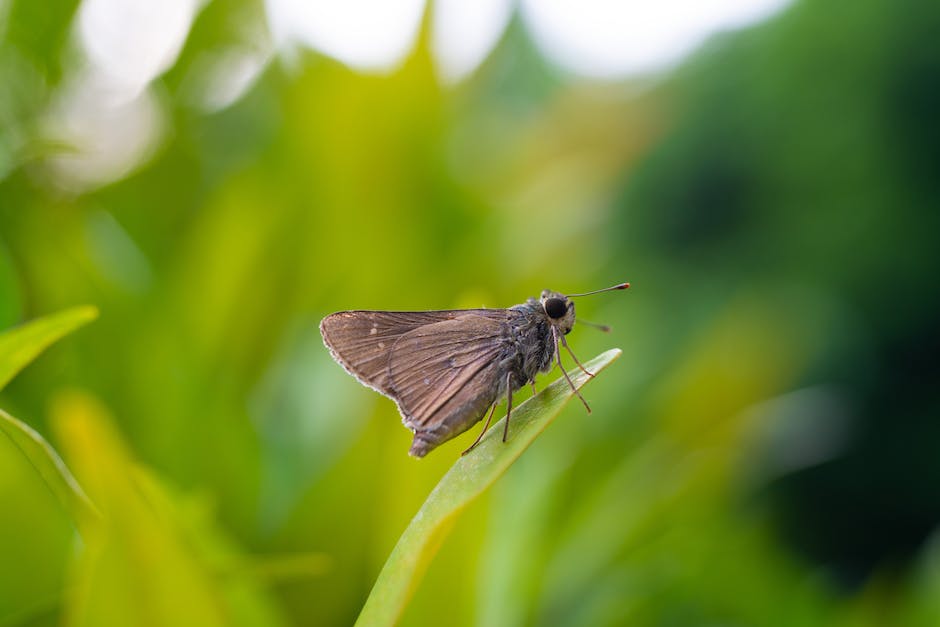 Transition to Sophisticated Glamour
From Country Roots to Glamour: Speak Now (2010)
In the Speak Now era of Taylor Swift's career, she began to shed her typical country girl style, adopting a refined glamour that still maintained a hint of her girl-next-door charm. Whether on stage, or walking down a red carpet or just off-duty, Swift's outfits began reflecting a maturing sophistication, though still hinting her nuanced country roots. Oxfords replaced her cowboy boots along this path—a shift that marked a significant transition in her fashion.
Flowy, elegant dresses became her stage staples, edging the fine line between glitz and poise—a noticeable step away from the casual t-shirt-and-jeans combinations she embraced during her preceding Fearless Era. The experimentation continued with her public appearance looks as well. Memorable is the fringed dress Swift sported for the 2010 American Music Awards, which chicly merged her newfound sophisticated style with her lingering country identity.
Evolution of Glamour: The Red Era (2012)
In 2012, Taylor Swift ushered in the Red Era, where she revamped her sophisticated Speak Now Era style with a fresh and modern twist. This period was characterized by Swift's dive into retro-inspired fashion, subtly integrating it into her signature, chic look. Staples for this era included vibrant colors, high-waisted shorts, and refined, stylish ensembles.
This was a time when Swift transitioned away from her earlier preference for flowing dresses, instead favoring meticulously tailored outfits that exuded an alluring elegance. Classic accoutrements like a striking red lip and modish hats became constants in her wardrobe. Her style found inspiration in the vintage aesthetics of the '50s and '60s.
The Red Era's fashion revolution is best exemplified by Swift's 2012 MTV Video Music Awards look, where she embraced an ultra-modern and sleek white pantsuit, deviating from her traditional red-carpet gowns. This move signified a more mature and refined evolution in her fashion sense.
Throughout the Red era, Swift marries vintage glamour with contemporary trends. Here, we get to witness Swift trading her youthful patterns for a more elegant and sophisticated style, setting the tone for her fashion narrative in the eras to follow.
Photo by raphaellovaski on Unsplash
Swift's Pop Star Transformation
Pop Glamour: The 1989 Era (2014)
The arrival of the 1989 era in 2014 marked a critical transition for Swift, both musically and fashion-wise. As she wholeheartedly embraced pop, leaving her country origins behind, her wardrobe received a dramatic transformation. Reflecting her shift in music genres, Swift's style also translated into a more polished, stylish, and cosmopolitan look. Her clothes became a fond pastiche of high-waisted skirts, crop tops, and vibrant heels, all put together in an edgy, retro-inspired fashion.
This era saw Swift adorn more designer pieces, characterized by an elegant classicism. Peter Pan collar dresses, regal gowns, sleek jumpsuits, and a preference for monochromatic, tailored ensembles became visible. These themes extended from her casual wear to her red-carpet presence, where she often showcased her love for stylish and elegant monochrome outfits coupled with occasional bursts of color.
Her fashion transformation came full circle with the adoption of her iconic red lipstick and a sharp bob haircut, adding a sophisticated edge to her persona. The understated elegance of her accessories, often pearls and delicate chains, complemented her outfits. The 1989 era displayed Swift's tasteful fashion choices not just on the red carpet, but also in her music videos, further symbolizing her evolution into a fashion icon.
The Reputation Era (2017)
The Reputation era was a huge departure from the upbeat and vibrant 1989 era. Known as Swift's 'Dark Age', her music took a much darker, aggressive tone – a transformation that was reflective in her fashion choices. The bubblegum-pop colors and wholesome, girly image of 1989 were dropped for darker tones and edgier styles, resulting in a more mature and dramatic appearance.
Swift chose to wear oversized sweaters, combat boots, dark lipstick, and chokers, embracing a solid, darker color palette. Simultaneously, her hair transitioned from the sleek bob to tousled waves, and her makeup underwent a shift from the red lips and winged liner to darker lipstick shades and smoky eyes, providing her with a more hardened, edgier look.
Her concert outfits embraced a rebellious, rock persona, featuring dark sequin leotards, snakeskin print, thigh-high boots, and dark saturated colors. In the Reputation era, Taylor often resorted to camo prints, hoodies, distressed denim, and oversized jackets, unanimously sticking to a predominantly black and grey palette. During this era, the pop star also favored layered chains, snake rings, and aggressive, statement-making jewelry as a nod to her darker and edgier side.
A crucial part of Taylor Swift's evolution as an artist has been her ability to shape her personal style in sync with the shifts in her music. This fusion of fashion and music was clearly demonstrated during the 1989 and Reputation eras. During these periods, Swift evolved from the girl-next-door look typical of her early career, into a sophisticated style icon in the 1989 era, and later adopted a defiant rock-goddess persona in the Reputation phase. This steady adaptation of her fashion choices displayed her versatility and stylishly mirrored the evolution of her music career.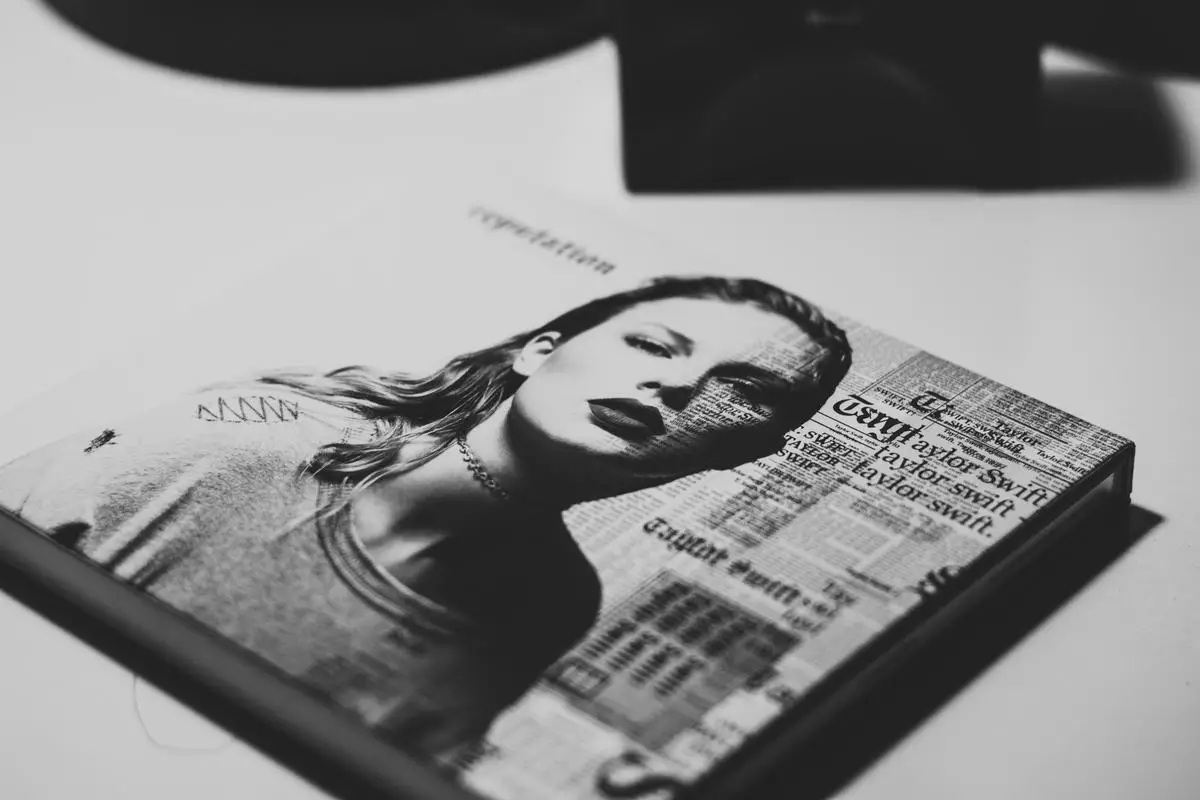 Photo by raphaellovaski on Unsplash
Contemporary & Vintage-Chic Era
Transition into the Lover Era (2019): A Revival of Pastels and Florals
However, Swift's stylistic journey didn't end there. With the introduction of the Lover era in 2019, there was a remarkable shift in her aesthetic. Leaving the dark and edgy style of the Reputation era behind, Swift returned to her enchanting, softer style staple with an emphasis on pastel shades and whimsical motifs. From her music videos to her stage performances and public appearances, her wardrobe was bursting with bubblegum pinks, baby blues, and rich adornments of butterflies, hearts, and flowers. Her outfits often exhibited a charming, vintage vibe, drawing major influences from the fashion trends of the 1950s and 1960s including swing dresses, high-waist skirts, and crop tops. Texture played a big role in her Lover era style as well; she was frequently seen in outfits made from sequins, lace, and satin – materials that highlighted a more playful and romantic side of Swift's fashion persona.
Folklore & Evermore Era (2020) Fashion: An Indie-Folk Aesthetic
With the surprise release of her indie-folk albums "Folklore" and "Evermore," Taylor's style took another turn, reflecting a more relaxed, casual, and intimate vibe as in her music. Gone were the rainbow-bright outfits from the Lover era, replaced by more muted, earthy tones reflecting a rustic, cabin-in-the-woods aesthetic. Influenced by indie and folk styles, Swift's wardrobe included oversized cardigans, chunky knits, plaid pieces, and lots of denim. Comfortable and cozy seemed to be the key elements of her style during this period. Swift emerged as a fashion icon who borrows elements from both bohemian and minimalistic styles to create her unique aesthetic.
Influence of Past Eras
While each era of Taylor's music has seen a distinctive shift in her fashion style, elements of her past eras continue to make appearances. From the glamorous old-Hollywood gowns of the Speak Now era to chic modernity of the 1989 Era to the darker, edgier looks of the Reputation Era — all have left their mark on her fashion evolution. What sets these recent eras apart is the maturity and sophistication in Swift's style choices, mirroring the growth in her lyrical prowess and musical mastery. Whether it's the vintage-chic of Lover or the indie-folk aesthetic of Folklore and Evermore, Taylor Swift's fashion decisions continue to be a significant aspect of her music eras, adding an extra layer to her narrative.
Fashion Icon
Over the years, Taylor Swift's fashion has evolved as much as her music. She effortlessly decodes her music into her stylish ensembles, making her a true fashion icon. From the girly dresses of her country music era to the sophisticated silhouettes of her pop reign, every style evolution tells a story. With her documented changes in fashion, it is clear that Swift uses fashion to supplement her musical storytelling, making her a style icon recognized by fans and fashion lovers alike.
Endless Style
It's safe to say that Taylor Swift's style is ever-evolving, much like her music. While trends may come and go, her ability to put her personal twist on current fashion and always keep her fans guessing what will come next is part of her magic. As we move into the latest era of her career, it's clear that we can continue to expect intriguing fashion decisions that reflect her musical journey.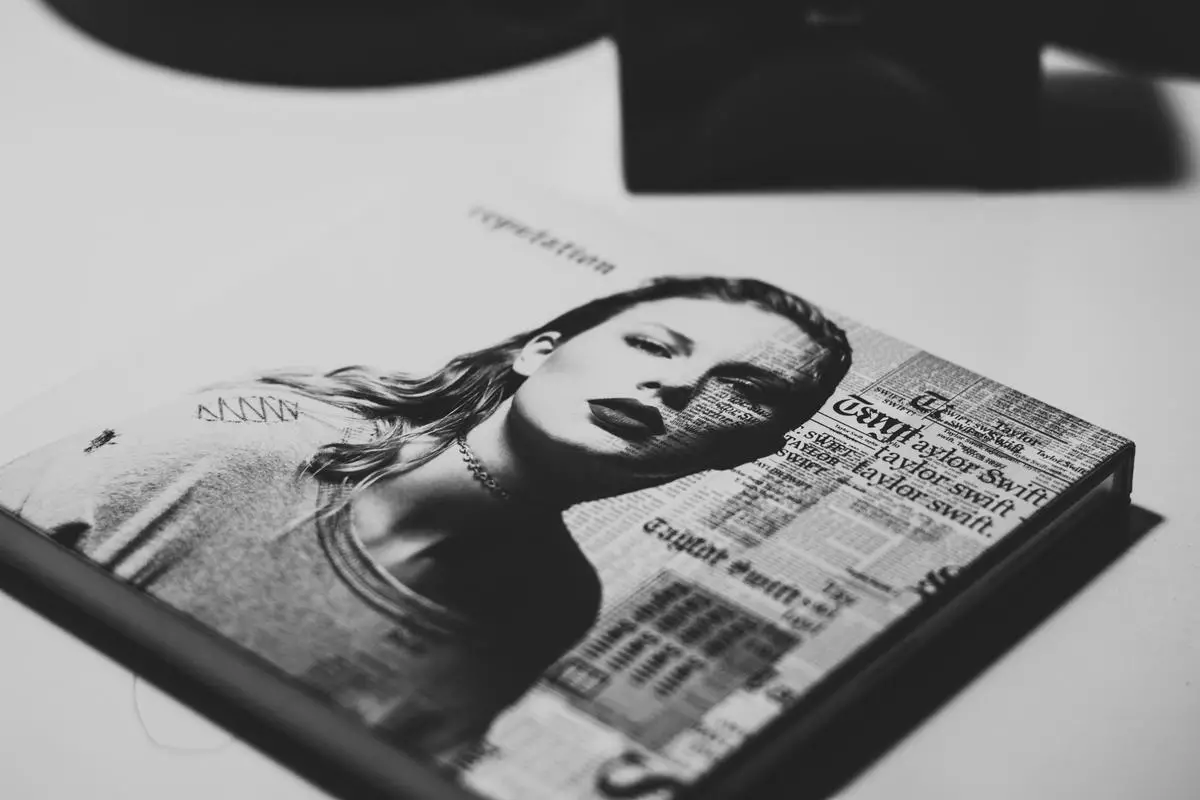 Photo by raphaellovaski on Unsplash
From a hopeful country ingénue to an influential global icon, Taylor Swift has persistently created unforgettable fashion moments that coincide with her musical evolution. Her fashion choices have not only reflected the spirit of each album era but they also narrate a captivating style story, intricately linked with her artistic expression. Whether it is the sundresses and cowboy boots of her early years, the daring and darker aesthetics of the pop era, or the comfy cardigans of her indie-folk phase, Swift's style metamorphosis serves as a shining testament to her growth as an artist and a woman. Just as her music continues to enchant millions globally, so does her sartorial sense, inspiring and influencing fans and fashion enthusiasts alike.